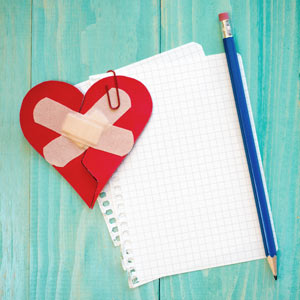 If you're thinking about divorce, keep these important DOs and DON'Ts in mind:
DO NOT cheat on your spouse while still living with him/her!
DO assume that every single communication you have with anyone – even deleted emails and texts – can be retrieved; assume that your whereabouts can always be discovered.
If you think your spouse is cheating, DO NOT confront her/him. Stay quiet and hire a good private investigator. DO NOT let your spouse know that you suspect him/her of cheating unless and until your attorney gives you the okay.
If you will be seeking alimony from your spouse, DO keep detailed records of all spending done by you or on your behalf. This will typically consist of credit card and bank account statements (including cancelled checks). Try to limit the sources of your spending to as few as possible (e.g., put as many expenses as possible on one credit card and use only one checking account). This will make it easier to document your monthly needs when it is time to determine the amount of alimony to which you are entitled. Use a program like QuickBooks to record all of your monthly expenses.
DO keep a record of any instances of marital misconduct occurring on the part of your spouse. For example, if your spouse is verbally abusive, try to preserve some examples with audio recordings of him or her talking to you. If your spouse has substance abuse issues, audio/video recordings of him or her can serve as very compelling evidence.
DO NOT record any conversations to which you are not a party!
DO NOT try to access any electronic device used by your spouse (e.g., smart phone, tablet, laptop) that is password protected!
DO talk with your attorney about the proper ways to obtain electronic information that may help your case.
If you're facing a divorce and would like to discuss your options, contact the divorce lawyers at Close Smith Family Law in Raleigh today.
Call: Close Smith Family Law
Raleigh Divorce Lawyer
(919) 834-8484