Cary Close
Managing Partner & Founder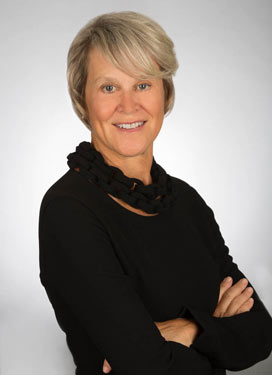 Named Business North Carolina's 2021 Legal Elite Top Family Lawyer in the state.
Cary started the firm as a solo practice in 2006 with the goal of providing the highest quality legal services to men and women faced with the biggest crisis of their life:  a divorce. An equally important goal was to maintain a personal connection with each and every client, which continues to this day.
Cary is a Raleigh native who has been married for 27 years and is a mother of three. She is a graduate of the University of North Carolina at Chapel Hill and Campbell Law School (cum laude), where she was a member of Law Review and the Moot Court team. After law school, Cary clerked for the Honorable K. Edward Greene at the N.C. Court of Appeals.
Over her career of almost 30 years, Cary has built a solid reputation as one of the most respected divorce attorneys in Raleigh, North Carolina and has helped hundreds of divorcing spouses navigate the often frightening and confusing journey that begins with marital separation. Cary's clients receive high-quality legal representation and a straightforward, practical approach to their cases.  For more than a decade, each year Cary has been selected by her peers across the state as one of the top family lawyers, as published in Business North Carolina's "Legal Elite" issue and North Carolina Super Lawyers.  The firm is consistently ranked as Top Tier by U.S. News – Best Law Firms.
An experienced and passionate litigator, Cary will fight for her clients in court when settlement is not an option. She is a strong advocate for her clients, protecting their rights, their children and their financial stability.
Cary is also a certified Family Financial Mediator who is frequently asked by other family lawyers to help resolve their clients' cases out of court.
Kelly Smith
Partner, Board Certified Specialist in Family Law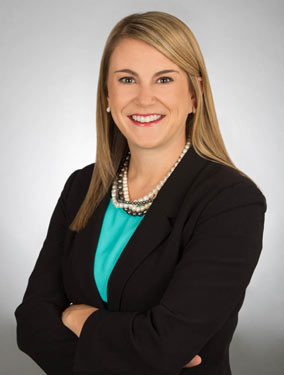 Named Business North Carolina's 2021 Legal Elite Young Gun.
In January, 2020, Kelly K. Smith became a partner of the firm and the firm name was changed to Close Smith Family Law.  As a partner, Kelly brings an invaluable dynamic to Close Smith as the mother of two boys and a recently credentialed Board Certified Specialist in Family Law, certified by the North Carolina State Bar of Legal Specialization.
Kelly earned her Bachelor of Arts in Journalism and Mass Communication from the University of North Carolina at Chapel Hill and her Juris Doctor from Elon University School of Law. Kelly is a member of the Family Law Section of the North Carolina Bar Association and the Wake County Bar Association.
Growing up in Emerald Isle, Kelly is the youngest of six children in a "blended family." She brings this first-hand perspective, along with her academic and professional experience, to the practice of family law. Her goal is to help her clients move beyond divorce and position themselves to have happy, productive lives. Kelly tells clients, "going through separation and divorce is difficult and things may get worse before they get better, but my goal is to bump into you a few years down the road and hear about how great things are going in your life."
When not practicing law, Kelly enjoys cooking and spending time with her husband and two sons.
Pamela Deeds Stewart
NC State Bar Certified Paralegal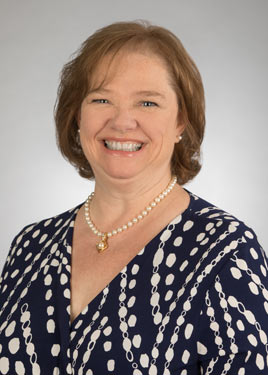 Pamela made the Raleigh area home in 1993 and shortly thereafter began her career in law.  In 2004, she became a North Carolina State Bar Certified Paralegal and her journey into the world of family law began.
With almost 20 years of exclusive work in family law, Pamela has extensive experience working with clients from the very beginning steps of separation through the entry of the final divorce judgment.  Along the way, Pamela is a go-to resource for clients who are navigating the unfamiliar world of child support worksheets, financial affidavits, property inventories, and a host of other documents that divorcing spouses are called upon to complete.  A "people person," Pamela is rarely seen without a smile on her face and is always happy to stop what she is doing to help a client.
Pamela's experience also includes serving as the co-author of Practical Skills For North Carolina Family Law Paralegals, a much-used paralegal guide published by the North Carolina State Bar Association.
When not working with her attorneys on your case, Pamela enjoys camping with her husband, spending time with her daughter and playing with her chihuahuas.